Riders of Icarus Class and Mount?
I have to say I already miss the game (cry).
I found my self immersed on the selection of Mounts according to my class (wizard). The variety of mounts compared to the amount of classes in RoI is immense and this makes the selection really tough!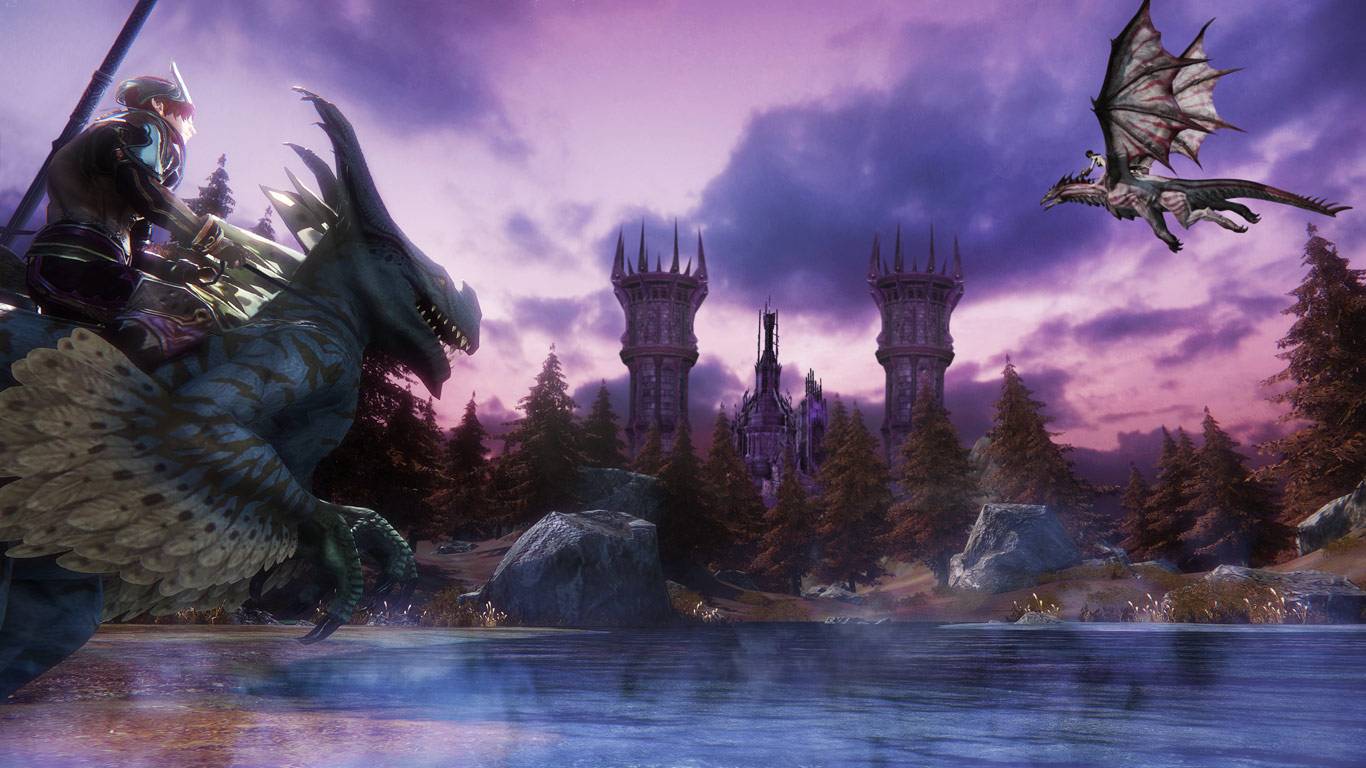 What is you favorite selection? What is your favorite combination according to class and mount? if you played more than one class or if only one also.
My favorite selection was;
For out in the open I use my Longhorn Bajarn for ground, it was fast and fun to see moving around with his spectacular tail but for dungeons as for the case of the Manor I resorted to my horse Blood Destrier, it wasn't as big and the maneuverability was decent, since the manor out side area was a narrow corridor and had to prevent spawning bat gangs (haha) and vamps (this is inside the dungeon).
For aerial purposes, is very mixed depending on which region and area. If I was just moving around lets say the Hakanas Crossings I would definitely use the BlueFlame Phoenix (beautiful bird). For aerial combat I did mostly used Karios for its high defense and speed but if I go according to the quest related mounts Vulkanus was my number one do to his defense and speed. Also for fighting once you are in the level the Gilded Benthic is a must, it has massive defense and speed for been a 2 star quality mount.
So, for combat scenarios this is my choice according to quest;
Ground - Longhorn Bajarn
Aerial - Vulkanus
I did found my self also using a horse, Blood Destrier. That's the one from the Manor undead horse if you will (haha). Yes, Magma Hound is the one you refer. By the end of CBT I recycled my familiar inventory only to what I liked and Magma Hound was one of them!
Truthfully, my primary focus was on the details and the intricacies of the tamer role. I believe rng comes into play on an abundance of "rare" skills attainable through tamed pets. I was theorycrafting with a guy I ran some dungeons with and I had elaborated on my hunt difficulties to relocate the +mana skill I'd converted to stone, on my first day of playing, but neither of my previous caribou or deer, of any breed, reproduced the same result.