A few questions for icarus developers
Like the title says, I have a few questions about balancing and rewards that may not be answered on the upcoming Beta test as resources and items are given to us like it was Christmas.
If nobody can't answer this questions I'll understand as you may not know the answer or can't say, but please at least a moderator or dev reply with a "can't say" or something.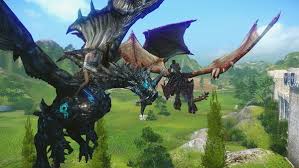 1. Will dungeon rewards stay the same?
Asking because one of the strongest positive points in this game for me were dungeon rewards: plentiful! It was a good sense of achievement and reward. On the top difficulty levels about 3-4 different masterwork items (whatever the rarity over "rare" was) and it was great! I love the fact that I won't have to grind a dungeon 7 times to get ONE piece of gear, I HATE that from MMOs.
2. Will inventory bags be available for purchase with in-game currencies? Or only Ellum (Ellium?)?
3. Talking about Ell... um? What's going to be the starting cost of bank slots and pet/mount storage slots? I remember that mount slots where quite cheap at first, with an increasing cost. It was 7 Ellum at for the first slot, 10 for the next, and so on. Expecting a cost of $10 - 100 Ellum seems like a very fair trade and something I'd be willing to pay for (aside from the Founder's pack I already have). However, I'm afraid this may change for OBT.. hopefully wont and hopefully is not $10 - 50 Ellum either.
For now those are my questions but are my main concerns about the game. Please if a mod or a dev can reply to this, even with only a single question replied or just a "I can't talk about that" is enough, at least I know someone from the team read this.
That's my major concern about this game, 80% of the time an Eastern game is brought to Western audience they make it a cash grab.